This was another day spent with good friends, good weather and great surroundings!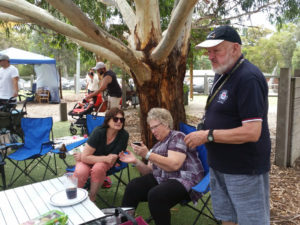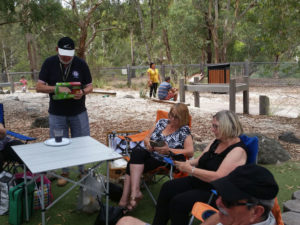 The Lower Eltham Park was the venue for the Family Fun Day and was a perfect spot for members and their families to enjoy all the facilities on offer. The adventure playground was excellent with a full range of play equipment, and the miniature railway proved to be very popular with children and adults alike. There were walking trails and an oval for running around. A big 'thumbs up'.


We had a nice shady spot where we set up our picnic tables and chairs, right near the enclosed playground, which was great as we could keep an eye on the little ones.
There are no pictures of cars in this report as it was a classics free day, totally designed for the children, so it was a bit of a shame that more could not attend. Thanks to everyone who attended, including: Joyce and Joe, Elaine, Bevan, Shayne and Paulette and family, Graeme and Val Webb and family, and Tony and Marilyn and family. 
Tony Bullen
Club Captain