Toorourrong Reservoir Park
6 February 2022
What a cracker of a day for the first run of the year!
For the members who didn't get to this run, Toorourrong Reservoir Park is well worth a visit – a few nice walks, plenty of bbqs in the park, and two big shelters. It was so good to catch up with everyone after minimal meetings last year and even fewer outings. A number of members travelled long distances for the run and their effort to attend the outing is greatly appreciated. I would also like to welcome our new members, Jenny and Noel Speakman, and Maree Shoebridge. I hope this run was the first of many outings you have with the club.
The people: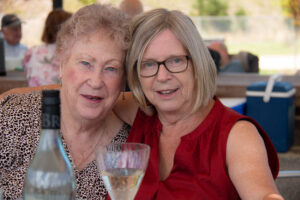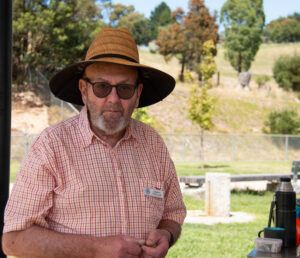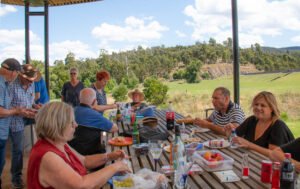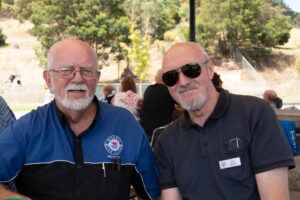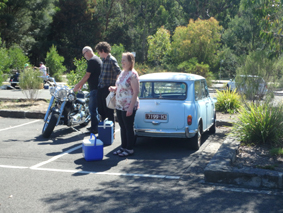 I can't remember the last time we had so many people and classic cars in the same place – 23 people – unbelievable when we often have six or seven on an outing. It was an enjoyable day for all. And thank you to Marilyn the unofficial club photographer.  The classic cars attending the outing were:  MO Oxford , Morris Minor Traveller, Morris Minor Tourer, Morris Oxford Wagon, Morris Oxford Sedan, Mini 850, Leyland Mini, Morris Major Elite,  Morris Minor, and a MG Midget. Ten classic cars on one outing, unheard-of!
People who attended were:  Anne and Rob Quinn, Tony and Marilyn Bullen, Andrew Read, Geoff Meehan, Joe and Joyce Farsaci, Stephen Whitworth, Frank and Dot Evans, Jotham Hardy, Elaine Booker, Tony Cronin, John and Annette Brooksmith, Keven Vella and Irene Modica, Maree Shoebridge, Jenny and Noel Speakman, and Bob and Lynne Beaumont.
Thanks to all who attended, as it is you who make the club runs enjoyable.
The cars (the stars):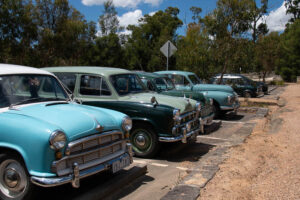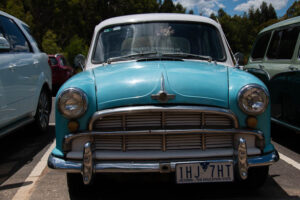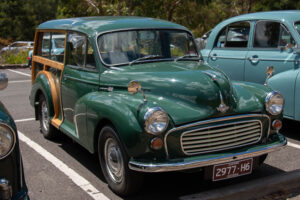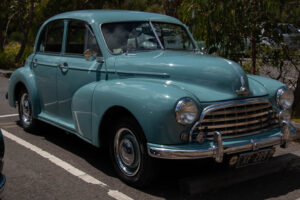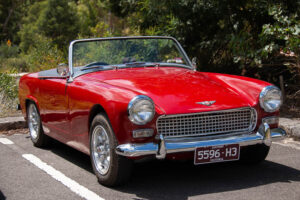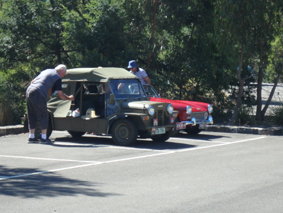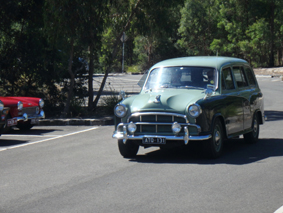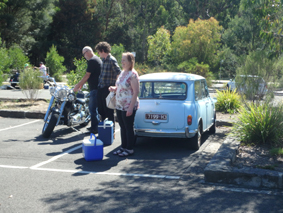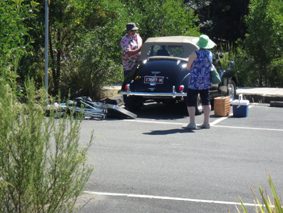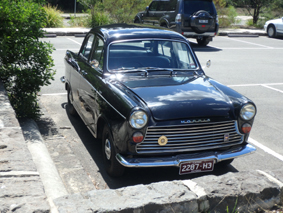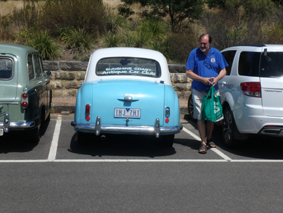 Club Captain Tony Bullen