First post Covid19 outing – A Limited Numbers Run To Trentham Falls and Trentham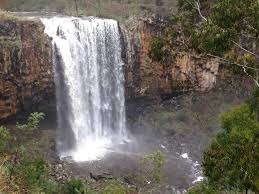 A Limited Numbers Run To Trentham Falls and Trentham
When – Saturday 27th June
Meeting point: Calder Park BP Mc Donald's
Time: 9.30 am
The outing needs to comply with current Covid-19 restrictions so an absolute maximum of
20 people can attend this outing. You will need to book your place! Get in early to
avoid disappointment.
How to book: contact me by phone or text message on 0402528652 and I will
confirm your place/s (until maximum number of 20 is reached).
Things to Bring
Hand Sanitizer
Food and Beveridges
Warm clothes
As this run will operate on a first-in basis you will need to let me know as soon as possible if
you are no longer available to attend (at least three day's notice if possible so your place can be offered to someone else). 
If you miss out on this run there will be another outing to Mount Macedon on Sunday 19th July unless restrictions change. To ensure fairness, people who attend the outing on 27th June will not be able to attend on 19th July unless places are still available the day prior.
You can book a spot on either outing now so give me a call or text on 0402528652. 
Looking forward to catching up,
Club Captain 
Tony Bullen