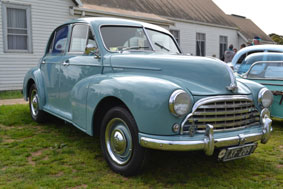 Click here to view, download or print this message
Things You Need To Know
Happy New Year to all! I hope you had a great festive season and break. I have been busy planning outings for us to enjoy together so get the new calendar, grab a pen and put some outing dates on it. We have outings on the website all the way to August – 7 months of outings – so visit the website to check out what's on.
For our February outing I will need to know numbers so I can book a venue for lunch.
For the March outing we will be helping the Ballarat Morris Minor Club celebrate their 40th anniversary, which is on the 21 and 22 of March. Please fill in the registration document below and send it back to them either by email or post (details below). If you plan on attending both days you may like to arrange accommodation for your stay. See you all at our next meeting on 4th February.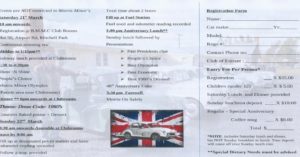 Club Captain
Tony Bullen