Christmas 2020
A Merry Covid Christmas…
As with everything 2020, our planned Christmas outing will be a bit different this year! We will be going back in time to the good old days of car club outings; go for a drive, find a nice place, park and have a picnic. This year the Christmas function will be fully self-catered – BYO food, drinks, seats, picnic rug… everything! Just like the good old days of car club outings. If members like this type of outing we could have more outings like this in the coming year.
When: Saturday 28th November
Location: Plenty Gorge National Park / Le Page Homestead.
Area: Hawkstowe Picnic Area.  Once in the park, drive down the hill to Hawkstowe  Picnic Area carpark.
Address: Off Gordons Rd, South Morang.
Meeting Point: On Site.
Time: 11 am
Entry to the park is free. Electric BBQs on site. I hope to see you there!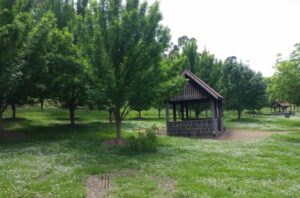 Club Captain
Tony Bullen