Bungal outing
Event Navigation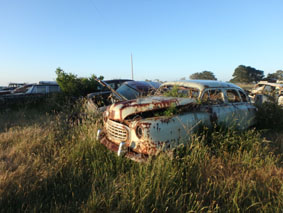 Bungal outing Saturday 16th March 2019
Today we are off To Bungal
Where or what is Bungal you might well ask? No, it's not a town, it is a place, although I suspect it might have been a town a long time ago, as gold was discovered in 1853 at nearby Mt Egerton. Bungal is only a few kilometres down the road so could well have been a gold mining settlement. Today, Bungal is open fields and picturesque rolling hills, situated neatly between Ballan and Geelong.  We will be going to the property of a fellow car collector for a self-catered BBQ. He also has a race track on the property with a lap record, so if you wish to try and beat the record that is up to you… it's not compulsory. There is also a great collection of British cars.
Meeting Point – Rock Bank BP Mc Donald's
9.30 To be on the road by 10am
Distance – 72 Kilometre's
Time – 1hour 10 minutes
I might also add that this area is quite hilly. The route chosen is on sealed secondary roads with three reasonable hills, but with a bit of gearbox use should not pose a problem. Andrew Read is my partner in the planning of this trip.
Andrew Read and Club Captain Tony Bullen